For the next 5 days Bundle Stars is having an amazing sale on classic Sega Genesis games for Steam. For about 30-50 cents (CAD) each depending on the bundle you chose you could have a virtual handful or bucket full or really excellent Sega Genesis games.
I have never used Steam before despite hearing nothing but good things about it. I thought this would be a good opportunity to try it out. So why dip in your big toe when you can just dive in. I bought all 54 Sega Genesis games that were included in this sale. And for a total of what worked out to be about $20 CAD it felt like a safe experiment.
Here's the complete selection of games available for this promotion:
(get your scrolling finger ready!)
Alex Kidd in the Enchanted Castle


Alien Soldier


Alien Storm


Altered Beast


Beyond Oasis


Bio-Hazard Battle


Bonanza Bros.


Columns


Columns III


Comix Zone


Crack Down


Dr. Robotnik's Mean Bean Machine


Dynamite Headdy


Ecco Jr.


Ecco the Dolphin


Ecco: The Tides of Time


ESWAT: City Under Siege


Eternal Champions


Gain Ground


Galaxy Force II


Golden Axe


Golden Axe II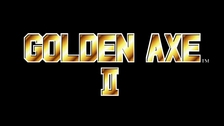 Golden Axe III


Gunstar Heroes


Kid Chameleon


Landstalker: The Treasures of King Nole


Light Crusader


Phantasy Star II


Phantasy Star III: Generations of Doom


Phantasy Star IV: The End of the Millennium


Revenge of the Shinobi


Shinobi III: Return of the Ninja Master


Ristar


Shining Force II


Shining in the Darkness


Sonic the Hedgehog


Sonic the Hedgehog 2


Sonic 3 and Knuckles


Sonic 3D Blast


Sonic CD


Sonic Spinball


Space Harrier II


Streets of Rage


Streets of Rage 2


Streets of Rage 3


Super Thunder Blade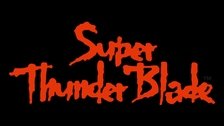 Sword of Vermilion


ToeJam & Earl


ToeJam & Earl in Panic on Funkotron


Vectorman


Vectorman 2


Virtua Fighter 2


Wonder Boy III: Monster Lair


Wonder Boy in Monster World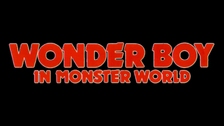 Yeah, that's right. There are some real heavy hitters in this collection.
The first three games I tested were Streets of Rage, Golden Axe and Phantasy Star II. Right away I noticed that there was some kind of blur effect in place to soften what would have been the natural pixelated look.
The default display setup does not use scan-lines and curves the edges of the screen to simulate an old CRT (tube) TV. I found it strange that Sega chose to default one classic trait of an old tube TV and not also use scan-lines. To me scan-lines are a much more significant feature for an authentic look.
Fortunately the 'Sega Mega Drive & Genesis Classics' software does allow you to make several changes. Once in the program click on the Sega Genesis and you'll be able to turn on scan-lines and straighten the screen edges. This is by far my personal preference.
Below are some comparison screen shots. But in order to really see the different you have to click on each image and see it full size to appreciate what the effects are doing.
No Scan-line and Rounded Edges.

Scan-lines and Square Edges.
No Scan-line and Rounded Edges.

Scan-lines and Square Edges.
No Scan-line and Rounded Edges.
Scan-lines and Square Edges.

I do recommend using a joystick over the keyboard. I felt entirely incompetent on the keyboard even when playing a turned based RPG.
If you do your gaming on a Windows PC and love retro video games this sale is you should take a close look at.
A big thanks to "DESTROY ALL FANBOYS!" for giving me the heads-up on this super sale!
Save
Save
Save
Save
Save
Save
Save
Save
Save
Save
Save